Description
Designed specifically for F50/60 series BMW MINI.
A genuine exchange premium speaker kit that enjoys a higher level of sound while
valuing the unique interior.
BE-FIT AM for MINI that fits perfectly in the genuine front speaker position of mini (F50/ F60 series). This is a genuine replacement premium speaker kit that allows you to enjoy the high purity sound of Reference AM, a new generation of component car speakers boasted by BEWITH, a premium car audio company, with a genuine option. All parts necessary for installation, such as high-precision aluminum die-cast baffle boards and damping materials designed exclusively for MINI, are also included. By simply replacing the front speaker, you can easily feel a reliable sound upgrade.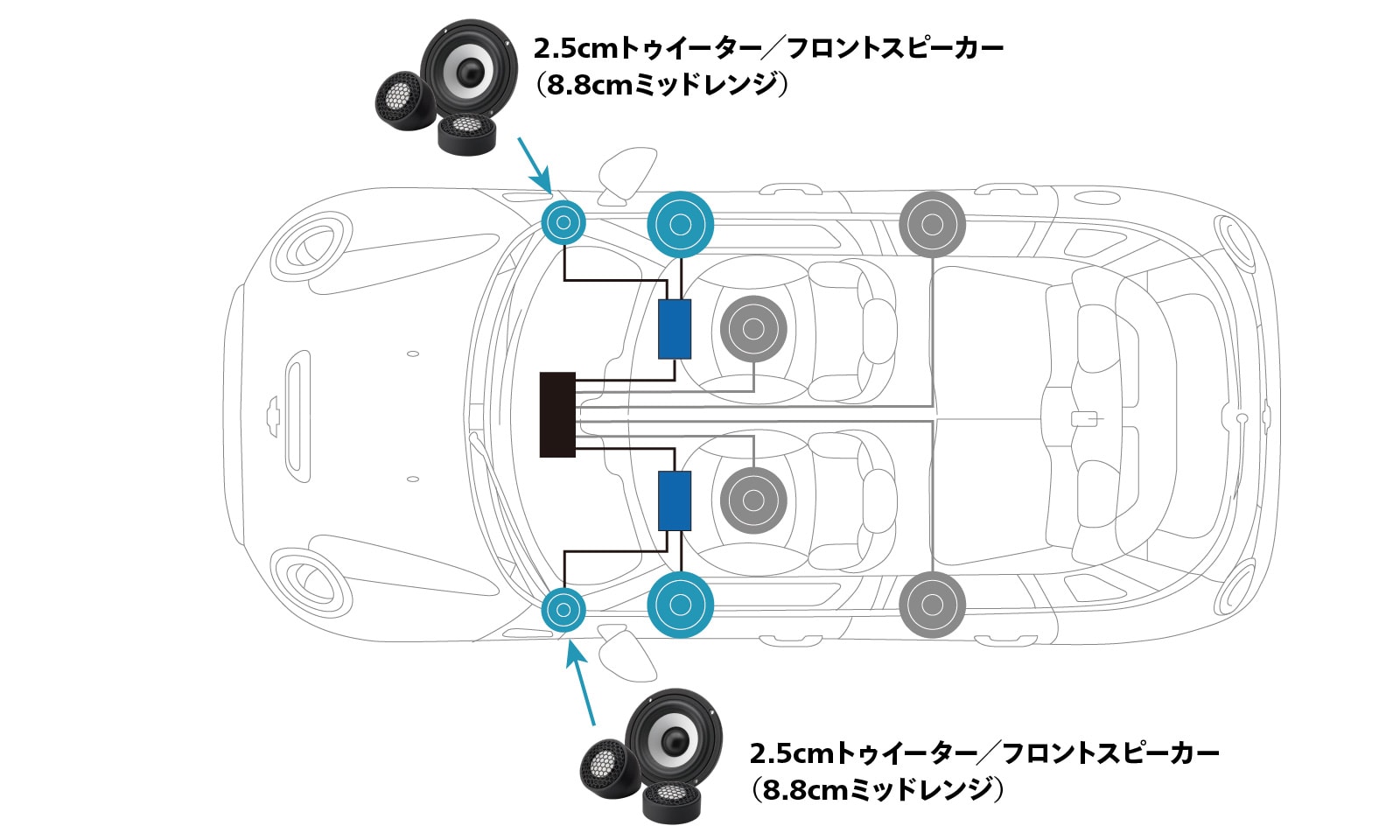 improve sound quality just by replacing it with a genuine speaker
all you have to do is replace the front speaker in the door and the tweeter on the back of the left and right door mirrors with this product. the rear speaker utilizes genuinely attached products. you can feel a reliable sound upgrade by replacing the front speaker easily.※some tweeters may need to be machined depending on the mounting method.※the image is a mounting image that is transparently processed from the grille part, and it is different from the actual image.