Porsche Macan GTS
"NO LIMIT FOR PASSION!"
Special thanks to Musico Mobile Audio for helping us in this Focal Ultima Project for the very helpful information and advice provided.
"NO LIMIT FOR PASSION!" – This is indeed apt for this Porsche Macan.
A high end sports SUV, coupled with deserving high end audio equipment – providing a first class refinement in musical taste.
Featuring Helix DSP Pro MK2, audio processor, Audio Wave Pro amplifiers and the exceptionally rare Focal Elite Utopia BE Ultima speakers.
Truly a first in Singapore.
This is a new project.
Looking forward to the next round of competition.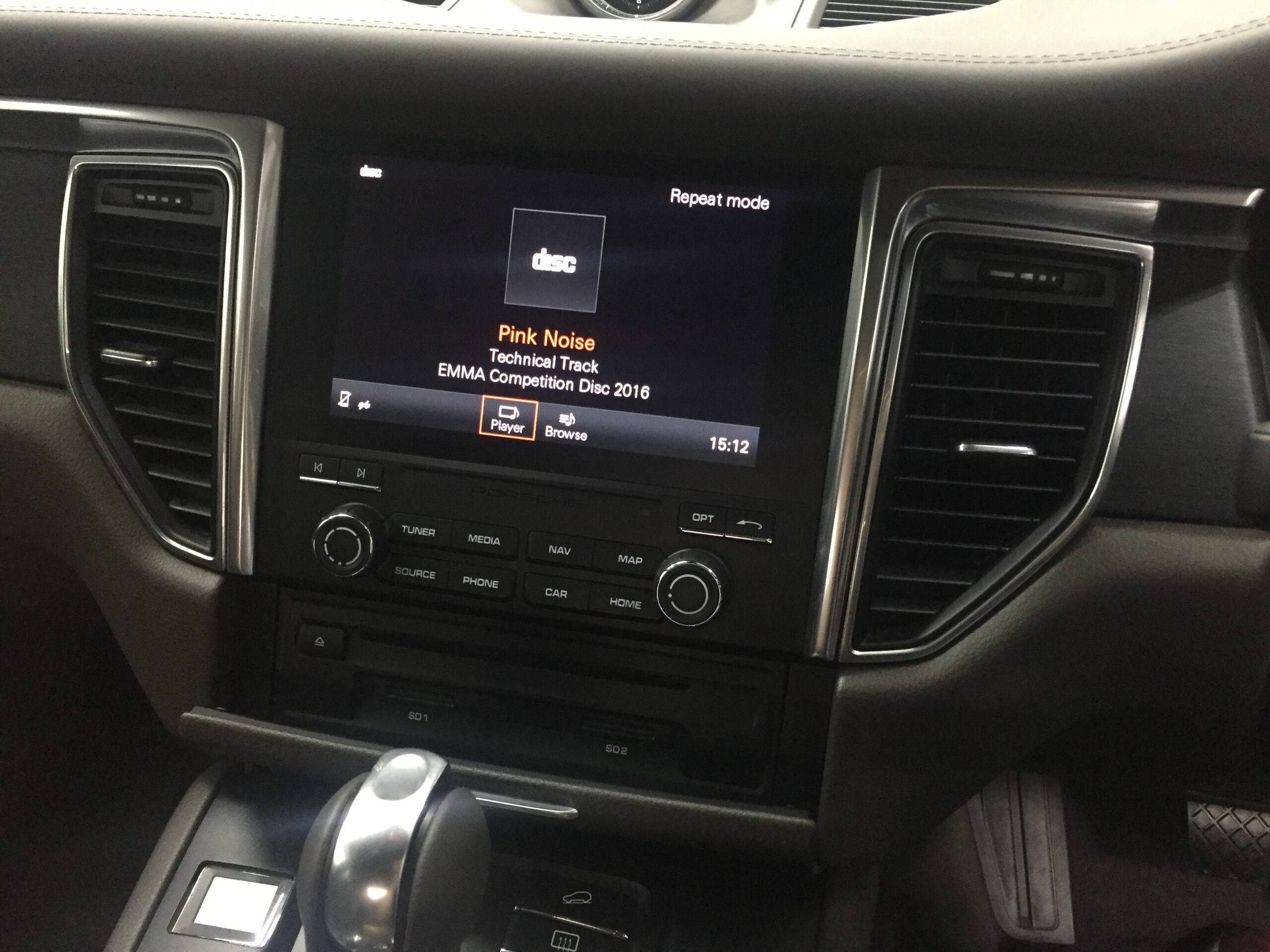 Media Source
An original Porsche media source sends analog audio signal to the audio processor, the brain of the entire system.
At ST Audio Master, we perform gain matching at all analog stages. The Helix DSP Pro MK2 audio processor was matched to the source, to correct the factory calibrated audio signals at the input stage.
None of the original features from the vehicle were modified. The steering wheel controls function faithfully – so do the few dozens of cockpit like buttons and controls.
Audio Processor & Amplifier
The output stage of the Helix DSP Pro MK2 processor provides up to 8V via RCA and is gain matched to the input stage of 4 Audio Wave Pro powering 6 discrete speakers with 195W @ 4 Ohms and 1 subwoofer with 800W @ 8 Ohms.
The Audio Wave Pro series, is a high-end hand-crafted premium amplifier from England using high quality components which sounds like a Class A while electrically functioning in class A/B operation.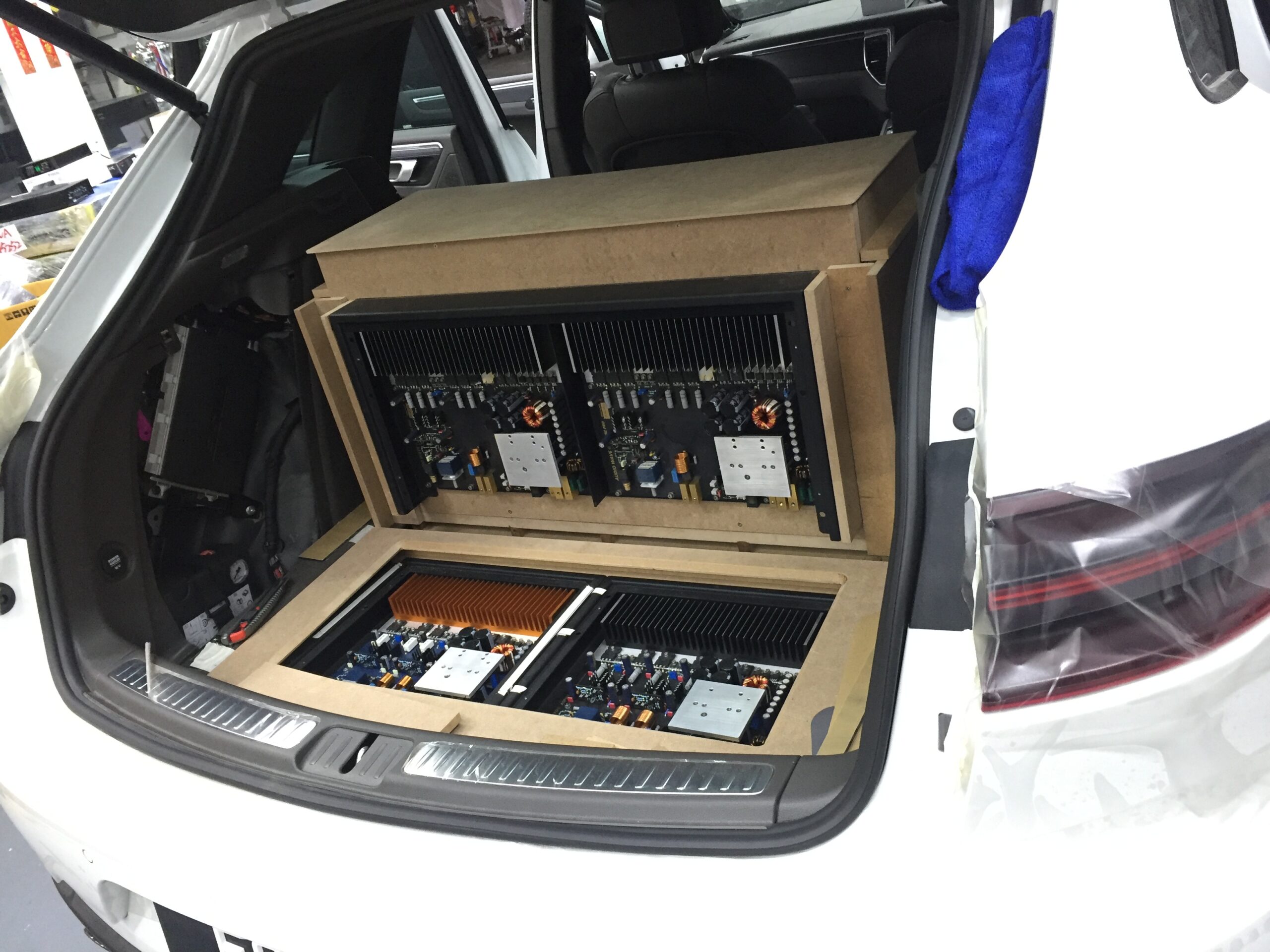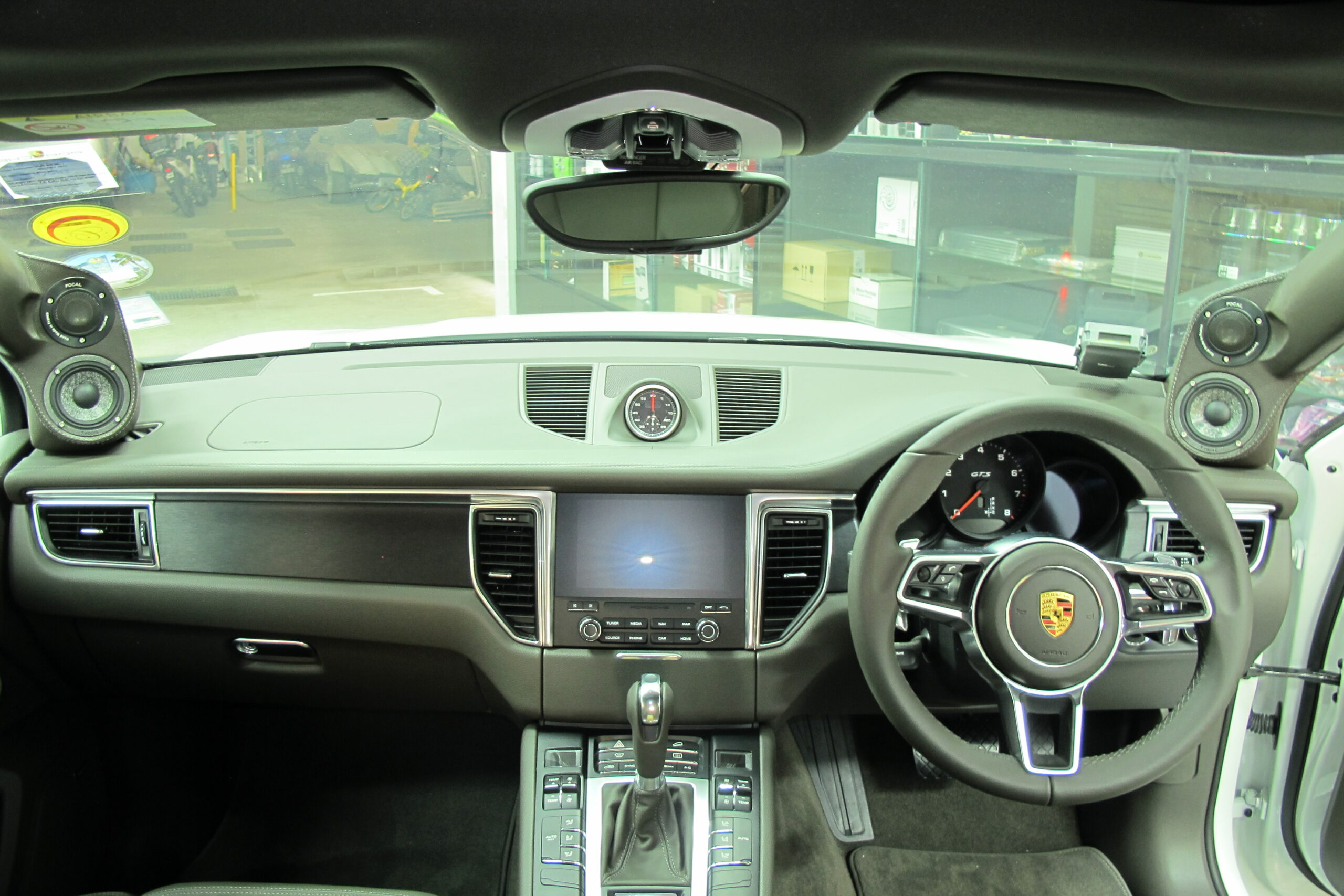 Speakers
We custom fabricated the enclosure for the speakers at the A-pillar location, and matched the material of the interior design in terms of colour and texture.
The Focal Elite Utopia BE Ultima is an active kit designed and developed from the best of Focal technologies, from the most prestigious hi-fi speakers.
Sound amazingly present in full, focused with loads of width and depth and does not sound shut in. There is plenty of headroom for the most demanding music, overall the sound is smooth and grand that why they said Ultima goes beyond the reasonable bounds and offers unparalleled purity and acoustic efficiency to the most demanding music and car lovers!