Our History
ST Audio Master is a part of SingTrade Marketing Group, a local business in Singapore.
The Group was established since November 2005 with the first retail store, SingTrade Marketing Services along Balestier Road offering simple Car Audio installation, Alarm system, Lighting, Body-kits, Accessories and Air-Conditioning maintenance and repair services for all brands of vehicles.
 
We are still a young business, in the midst of expansion and growing amongst stiff competitions.
 
In 2008, we opened a new outlet at Changi Road, ST Mobile Audio, to build our portfolio and widen our presence to better capture the local market with a focus on Car Audio systems.
 
As we progressed, we remained cognisant of the different Customer sectors and demands and branched off ST Audio Master as a third outlet in Synergy @ Kaki Bukit in 2015, to be focused on delivering professional audio installation and tuning services for the discerning ears of our Customers.
Our Philosophy
We believe that our Customer are our most valuable asset.
Our goal is to offer the best products and services, best suited to our Customers' requirements, at a reasonable cost.
A good sounding system does not necessarily come with a high price tag. What is important is the value and quality that is derived from the investment.
All products are tested on our workbench to ensure that they meet minimum expectations.
This is done in order to represent your interests and not having to deal with worries or doubts.
 
The ST Audio Master team is always on the lookout for ways to improve by staying constantly updated on new technologies and techniques.
We are also actively supporting EMMA Singapore, the local representative body of European Mobile Media Association, which sets competition guidelines and standards for mobile audio around the world.
Our Team
People are the enablers of our business.  As we grow over the years, we try our best to take care of our people and ensure that they have growing space as well.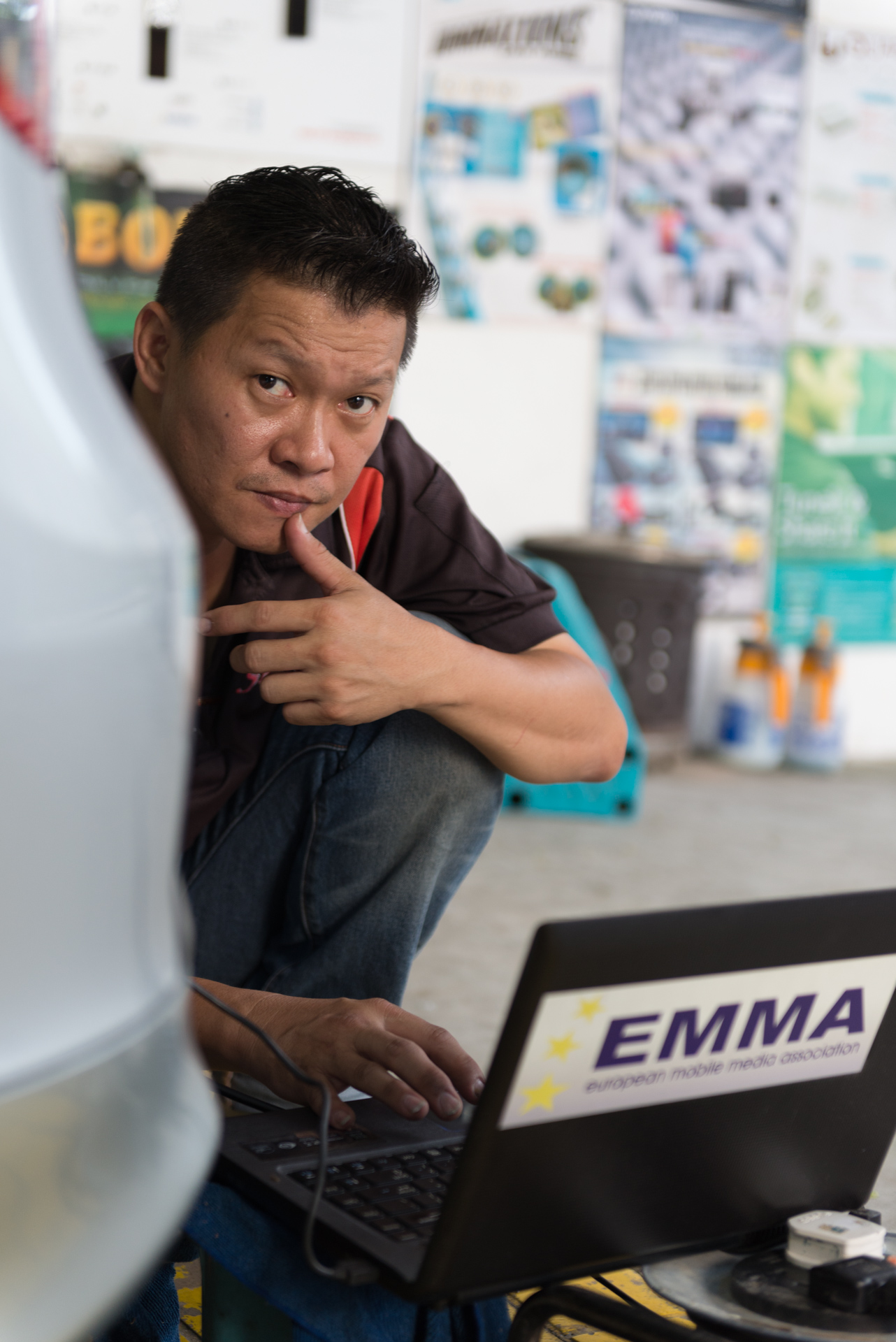 Eddie Tan
Audio Engineer & Master Craftsmen
The guy who sits in the car for hours listening to pink noise and pressing buttons on the notebook in the shop at Synergy @ Kaki Bukit.
He is one who seeks perfection in his design ideas for customers, managing the balance between cost and value.
Some says he's the selfless artist that shares his ideas openly.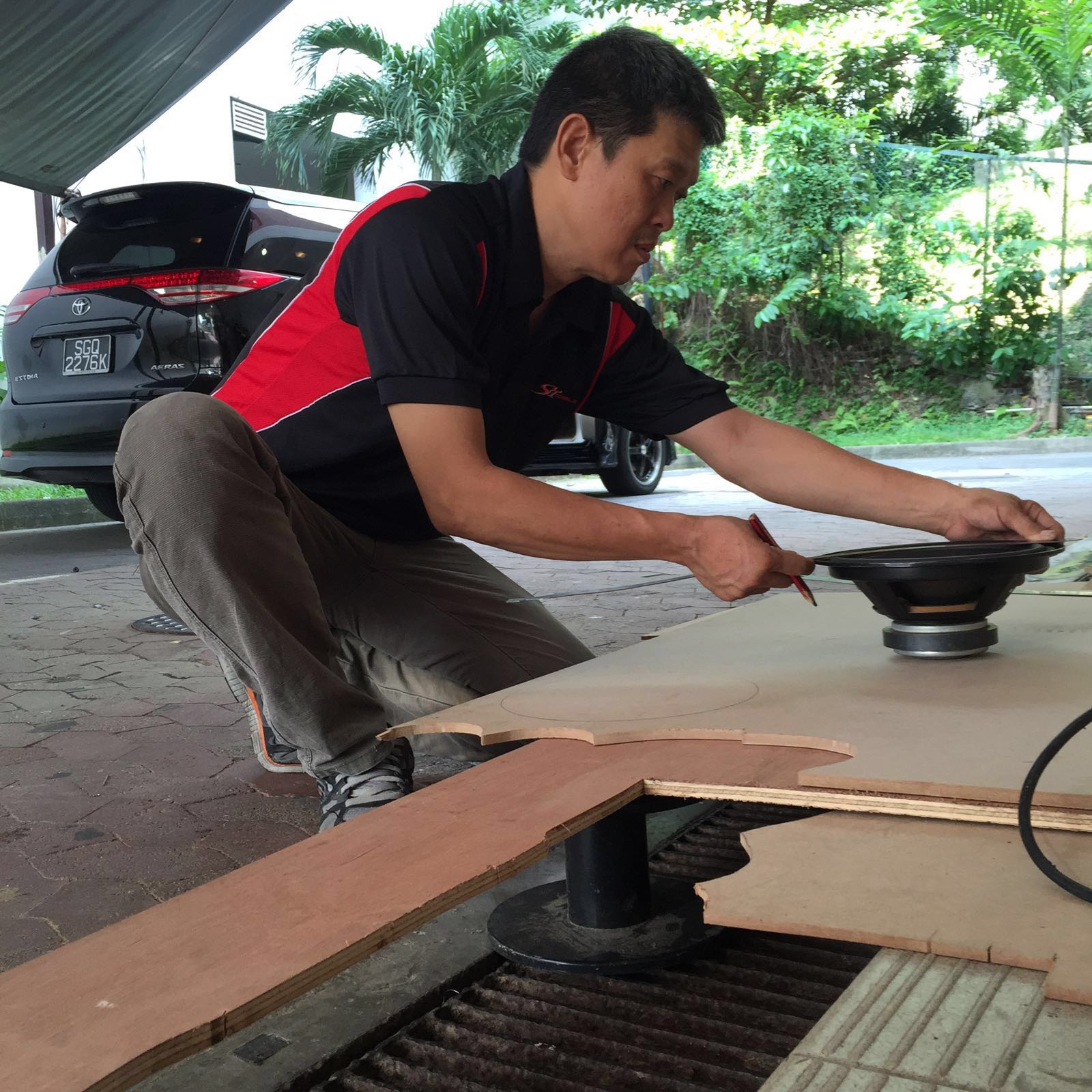 Ah Ming
Master Installer & The Wise Man
The pioneer of ST Mobile Audio in its early days and managing our shop at Upper Changi Road.
He has been with us since 2005 and is a person of character and colour – bringing with him a group of loyal and faithful customers that has been supporting us since.
Ah Ming is the one that gets things done.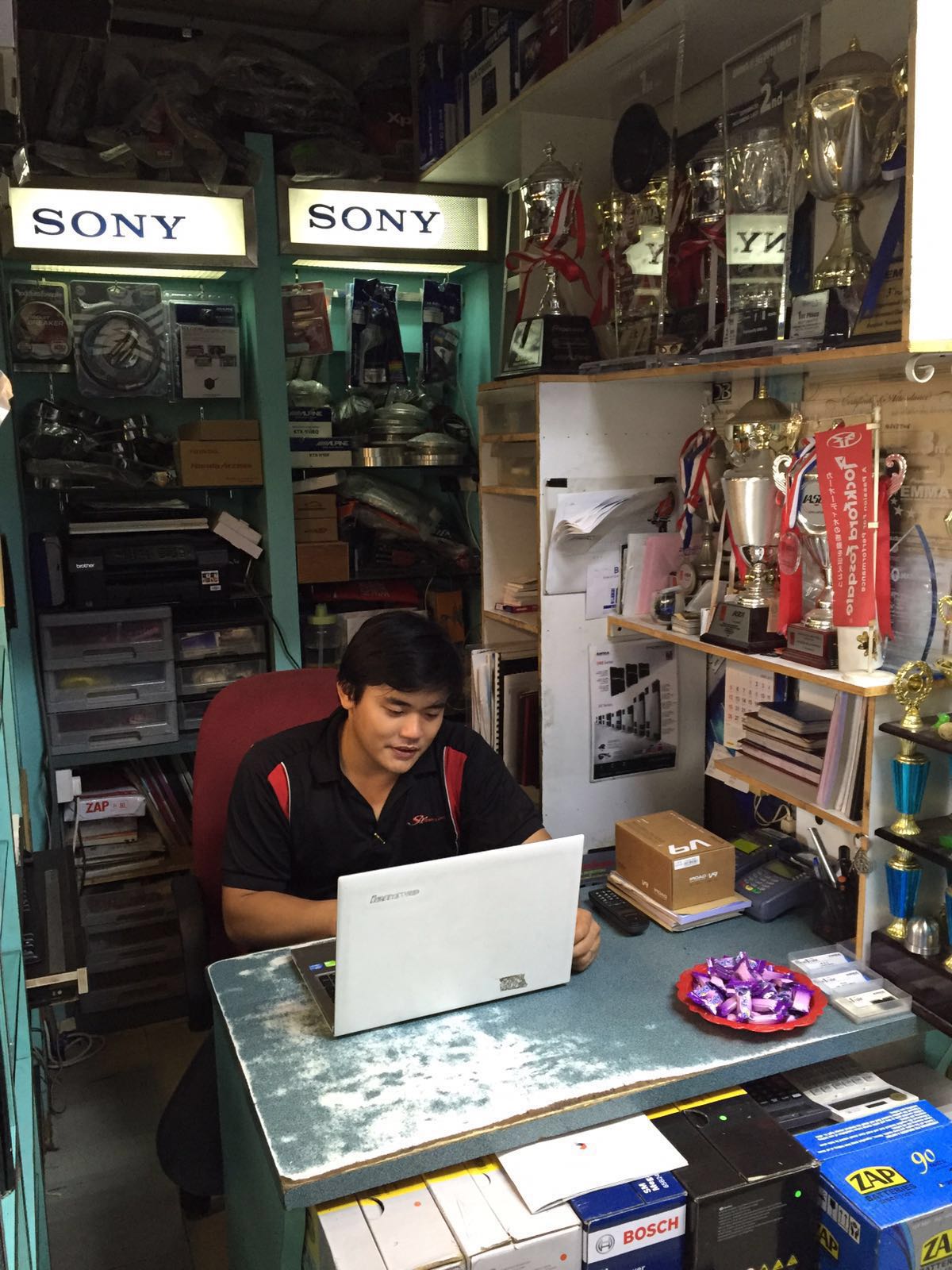 Ah Huat
Master Installer & The Shy Guy
Primarily stationed at our shop at Balestier Road.
Little is known about this man.  Except that he has contributed greatly to the organization in ways that little speak about.