Description
The ST-B Series. Great sound for every day use.
Zapco has a reputation for sound reproduction and quality that is unsurpassed. It is our dedication to sonic purity and our passion for performance that built Zapco's reputation. With all the new amps coming into the market, not one has been any threat to Zapco's standing as the premium amp and processor line. Just check the audio competition scene and the audio forums. The pros know what to use to win.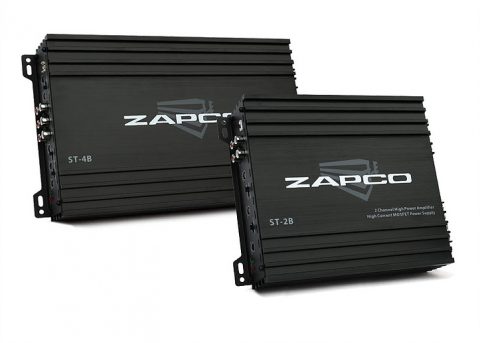 But not everyone wants to compete. The question was this: could Zapco put it's 40-years of audio experience to work to develop an amp for every-day use? An amp that all can afford but that will stay true to the Zapco heritage for sound and reliability? Absolutely! We can and we have! The new ST-B amps are a testament to the fact that you can build a quality product with great sound in an amplifier for every­ day use.
With the Studio-B amplifiers Zapco brings the sound quality and reliability that built the Zapco legend to an amplifier that
everyone can afford.