Description
FOCAL INSIDE can be easily installed to replace the factory system without having to make any modifications to the vehicle's interior.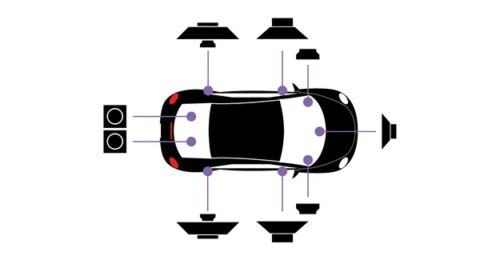 Focal inside premium 7.2 is a complete all speaker upgrade and composed with
two-way components kit IS BMW 100L
two-way coaxial kit IC BMW 100 L
center speaker ICC BMW 100
two subwoofers ISUB BMW 2/ 4.
The IS BMW 100L component kit can only be installed at the front of the vehicle if there are tweeter locations ("A" pillar, dash or doors).In case there is no tweeter location in your car, please contact the BMW spare parts department to get specific supports.