Description
Just fits the genuine speaker position of BMW 5/4/3/2/1 series,
X3 and X1.
It is a premium speaker kit aiming at "high-end trade-in".
BE-FIT AM for BMW is a genuine replacement premium speaker kit developed by BEWITH, a luxury car audio company, for BMW owners who are particular about sound. The unique AM (aluminum-magnesium) diaphragm and powerful magnetic circuitry used in all units realize clear, information-rich sound suitable for being called the "high-end trade-in". One package of aluminum die-cast baffle boards and networks that just fit 5 series (F10/11), 4 series (F32/33), 3 series (F30/31), 2 series coupe (F22), 2 series active courier (F45), 1 series (F20), X3 (F25), X1 (F48), We provide the sound of car audio specialty stores with the ease of genuine option feeling.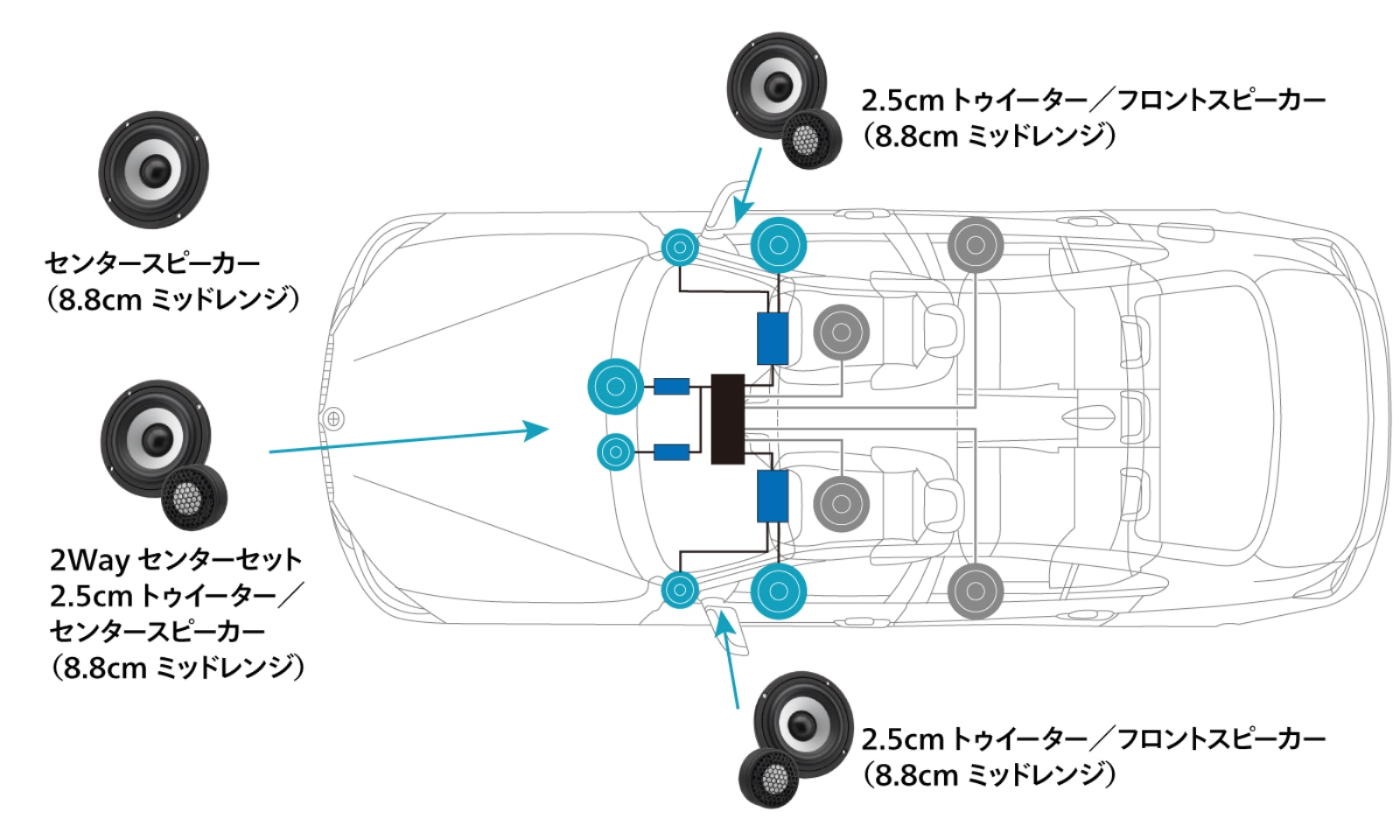 improve sound quality just by replacing it with a genuine speaker
simply replace the front/center* midrange speaker and tweeter with this product. tweeters can be attached (additional) to vehicles that do not have a genuine tweeter**. the rear speaker and the subwoofer under the seat utilize genuinely fitted products.*the center speaker of this product cannot be installed in the vehicle which does not have a genuine center speaker but does not have a center speaker grille.**WHEN ATTACHING THE TWEETER OF THIS PRODUCT TO A VEHICLE THAT DOES NOT HAVE A GENUINE TWEETER ON THE BACK OF THE LEFT AND RIGHT DOOR MIRRORS, A GENUINE TWEETER COVER (BMW GENUINE PARTS) IS REQUIRED SEPARATELY.